World Mining Investment Signs USD 830 Million Rare Earth Deal

2019-06-21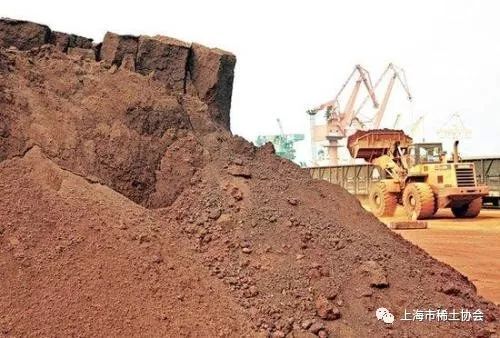 World Mining Investment Signs USD 830 Million Rare Earth Deal With China's Zetai
世界矿业投资公司与中国泽泰签署8.3亿美元稀土交易
source:Yahoo Finance
HONG KONG--(BUSINESS WIRE)--
While trade tariffs and other political nuances between China and America dominate the headlines, an undercurrent of enthusiasm driven by opportunity is the order of the day for companies well placed to take advantage of the vital trade links that need to be made between the East and West.
That is the view of Didier Rault, an international financier, who has orchestrated numerous deals in various sectors with Chinese companies.
Rault, Founder and Chairman of World Mining Investment, recently signed an exclusive partnership agreement with Zetai, a Chinese mining company, to develop and manage a rare earth minerals project located in Guangxi province, China. The financing stage of the projects is currently underway with mining operations to start in mid-2020.
The 37.7 sq./km heavy rare earth mine contains an ion-absorbed rare earth ore with a full-phase grade of 0.09% (REO), and a single-phase ore grade of 0.075% - 0.108% (REO). The pattern of the mine is Yttrium-rich Europium-type rare earth ore, and the rare earth reserves of the entire area is 340 thousand tons (REO).
Based on exploration results and available data, the rare earth resources are estimated to be 346,576.83 tons of all-phase rare earth oxide. A total of 249,743.26 tons of rare earth oxide can be extracted, with a current market value of approximately RMB 57.840 billion.
"There are numerous deals on the table just now, not just in mining but in construction, hospitality and leisure. But while both countries have the desire to invest and partner it can be a bit of a business battlefield and due diligence is vital," said Rault, who has offices and partners in New York and Geneva.
"This heavy rare earth project is a unique investment opportunity," Rault added. "The value of rare earth materials continues to rise based on global demand and limited supply and we're confident that this project will create ongoing revenue and profits."
"We are excited to partner with Mr. Rault, who brings his extensive expertise, international experience, and proven track record to this project," said Mr. Du, Chairman of Zetai. "We're confident that this project will be greatly beneficial to China, and we look forward to a long-term partnership with Mr. Rault to develop other mining projects in Africa and Southeast Asia."
Didier J. Rault works on complex government and corporate deals between the West and Asia. Since the mid-1990's, he has spent most of his time working and traveling between Hong Kong, Paris, and New York, and developing his extensive strategic contacts in China. He currently has an office in New York that uses its capital raising business to obtain direct ownership stakes in private funds and direct transactions. He also has a family office in Geneva where he has partnered with select European families to find and arrange strategic projects and investments.