JAYJAY BRASS DANCE

2020-07-15

乐队JAYJAY BRASS DANCE于2018年在法国南部蒙彼利埃附近成立。JayJay的带领下,这支年轻的乐队迅速找到了属于他们自己的DNA,他们与传统的铜管乐队(Brass Band)风格截然不同 ,而是The Brass Dance。
It's in the South of France, around Montpellier that the group was formed in 2018. Gathered around its leader, the trumpeter JayJay, this new formation quickly finds its DNA, which is defined by a style very different from traditional Brass Band : The Brass Dance.
JayJay邀请了年轻又富有才华的歌手Loïs Hammel带着他的flow,他的节奏,他的说唱及歌词加入了乐队,共同演绎由兄弟音乐人Laurent and Jérôme Jehanno创作的歌曲。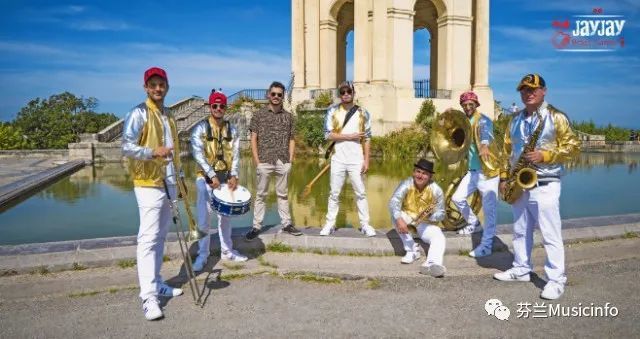 JayJay offered to the young and talented singer Loïs Hammel to join the group and put his flows, waves, raps, words on the compositions of the two brothers musicians Laurent and Jérôme Jehanno.
乐队很快便吸引了人们的眼球,他们在2019年6月开始了正式的录音,第一张JayJay Brass Dance专辑包含了9首歌曲,由来自尼姆的的Patrick Miralles完成混音。
The group get caught up in the game and then refines its musical repertoire to move quickly to the recording studio in June 2019. The JayJay Brass Dance album and its 9 compositions are in the box and the mix is provided by Patrick Miralles in Nîmes.

乐队的音乐之旅在继续前行,在8月的一个一个愉悦的早晨,他们邀请了Nina Liguoro来到蒙彼利埃的街头拍摄了他们的舞步,并为《Radio Funk》这首歌曲制作了音乐视频。
The team continues on its way, and glad to meet on an August morning, they ask Nina Liguoro to come and film their dance steps in the streets of Montpellier and make a video clip on the track «Radio Funk».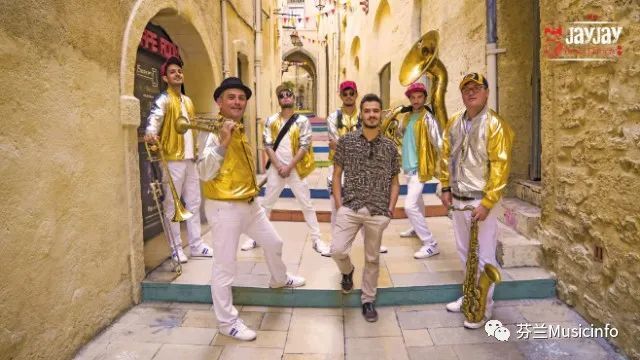 JayJay Brass Band将在今年展开巡回演出,一定不要错过他们!他们的故事还在继续。
JayJay Brass Band will be on tour in 2020. Don't hesitate to discover them! We're going to talk about them… for sure ! "