昆腾公司将对Pivot3(用于监控工作的超融合基础设施的市场领导者)在视频监控领域相关产品组合与资产进行收购

2021-07-19
此次收购,将拓展昆腾公司在全球视频监控领域的客户基础和市场构成,并获得众多在视频监控领域、及相关生态系统解决方案和分析应用方面具有深厚专业知识的技术人才
SAN JOSE, Calif.—July 19, 2021— 昆腾公司(NASDAQ: QMCO)于近日宣布,其将对Pivot3公司在视频监控层面的多项产品和资产组合进行收购。Pivot3被业界认为是超融合基础设施(HCI)的先驱者,也是安全和视频监控市场的智能化软件解决方案领导者。此次收购,将为昆腾带来视频监控设备、网络视频录像机(NVRs)、管理应用以及扩展超融合软件平台等多样化的产品组合,而这些组合都将被纳入昆腾公司的VS系列产品线之中。它们将与昆腾现有的NVR服务器、StorNext™文件系统和ActiveScale™对象存储产品线一起,构成一套涵盖面非常广泛的视频监控和安全方向的产品组合,并轻松实现从小规模到多PB级容量的部署。
昆腾公司董事长兼首席执行官杰米•勒纳(Jamie Lerner)表示:"监控摄像头是地球上最大的数据生成设备,Pivot3通过开创性地将超融合软件应用于监控记录层面,使其已经成为该行业的主要领导者之一。而此次收购,也凸显了昆腾在企业转型方面的一个关键步骤,即巩固我们在数十亿美元规模的视频监控领域中的重要角色,加深我们在全球范围内的行业客户基础,销售渠道,并对我们特有的技术专长完成进一步的加强。"
相关收购行为亮点:
·交易总价约为890万美元,包括现金和股票
·此次收购行为,预计会造成2022财年剩余时间内EBITDA的略微增长
·收购完成后所获得的视频监控方面的硬件和软件产品组合,将被纳入昆腾VS系列产品线
·此次收购的相关产品与技术,在视频监控市场上,以质量、世界级的服务和支持、以及成熟的供应链体系而著称
·为昆腾公司在分布式存储、数据布局、纠删码技术和Qos方面,带来更多的核心知识产权
·扩大了公司在全球范围内的客户基础,拥有超过500家视频监控领域的新客户,并能够为更多的用户在严苛环境下,完成关键任务的部署,包括机场、公共交通、教育和智慧城市等等诸多行业
·为技术、产品和销售部门带来更多资深的、具备视频监控解决方案专业知识的关键员工
杰米•勒纳(Jamie Lerner)在接受采访时表示:"我们很高兴能够迎来Pivot3在视频监控领域的客户与合作伙伴加入昆腾。我们将致力于确保他们在这一转型的过程中,获得优秀的服务和支持;当然,我们会将这些久经考验的Pivot3产品组合,与昆腾公司在相关知识产权,及在视频类数据处理、管理方面的丰富经验进行深度融合,开发一系列创新、且引人瞩目的发展路线图。我们也很期待能在本周开始的ISC West(美国西部国际安防产品博览会)上,与各位就这些路线图进行深层次的分享。"
昆腾战略市场销售副总裁Curt Wittich表示:"我们认为,从最初的生成阶段到最后的归档阶段,实现视频监控数据的全生命周期管理是不可或缺的一环,通过将Pivot3的相关产品添加到昆腾的产品组合中,将更好地提升我们在处理各种规模、以及细分类安全项目层面的能力。传统意义上的视频监控产品,会使用'一刀切'的运行模式,即只处理主存储内的视频内容;但其实,更高像素摄像头的出现,以及不断增长的文件保留时长要求,决定了使用者需要选择更对应化的解决方案,来支持处于不同生命周期阶段的视频内容。不同的解决方案也将会涵盖多种不同的设备,从入门级VMS服务器到适用于多年保留、多PB量级存储的云端环境或磁带存储环境。而昆腾的产品组合,将帮助使用者在相关视频类数据的整个生命周期中,实现最为优化的数据布局、便捷访问与成本效益。"
这些加入昆腾的新员工,将在总经理Ross Fujii管理下的战略市场事业部的指导下展开工作,同时,销售工作将由Curt Wititch负责。由于该交易需遵守相关惯例成交条件,预计双方将于2021年7月22日完成收购行为。
Meet with Quantum This Week at ISC West
For those attending ISC West this week, stop by Quantum booth #11093 to learn more.
Additional Resources
To learn more about Quantum's Video Surveillance portfolio, visit our VS-Series portfolio page.
To learn more about the Quantum VS-HCI Series (formerly Pivot3 Surveillance Series), visit the VS-HCI Series product page.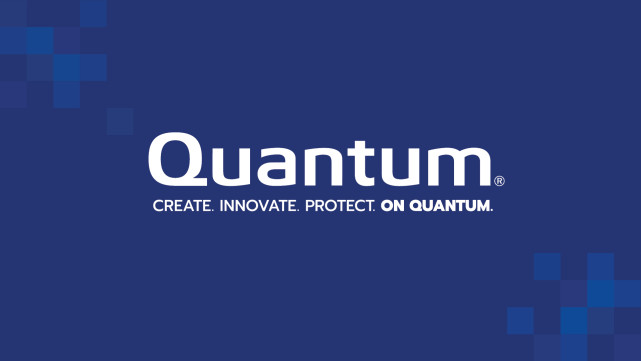 About Quantum
Quantum technology and services help customers capture, create, and share digital content—and preserve and protect it for decades. With solutions built for every stage of the data lifecycle, Quantum's platforms provide the fastest performance for high-resolution video, images, and industrial IoT. That's why the world's leading entertainment companies, sports franchises, researchers, government agencies, enterprises, and cloud providers are making the world happier, safer, and smarter on Quantum. Quantum is listed on Nasdaq (QMCO) and was added to the Russell 2000® Index in 2020. For more information visit www.quantum.com.
Quantum and the Quantum logo are registered trademarks of Quantum Corporation and its affiliates in the United States and/or other countries. All other trademarks are the property of their respective owners.
Forward-Looking Statements
The information provided herein may include forward-looking statements within the meaning of Section 27A of the Securities Act of 1933 and Section 21E of the Securities Exchange Act of 1934 ("Exchange Act"). These forward-looking statements are largely based on our current expectations and projections about future events and financial trends affecting our business. Such forward-looking statements include, in particular, statements about the anticipated benefits of our acquisition of Pivot3, the accretive nature of the acquisition, the future prospects of Pivot3's products and technology, market trends related to Pivot3 products and technology, the expected closing of the proposed transaction, our business prospects, changes and trends in our business and the markets in which we operate.
These forward-looking statements may be identified by the use of terms and phrases such as "anticipates", "believes", "can", "could", "estimates", "expects", "forecasts", "intends", "may", "plans", "projects", "targets", "will", and similar expressions or variations of these terms and similar phrases. Additionally, statements concerning future matters such as projected benefits of the acquisition, the development of new products, enhancements or technologies, sales levels, expense levels, and other statements regarding matters that are not historical are forward-looking statements. We caution that these forward-looking statements relate to future events or our future performance and are subject to business, economic, and other risks and uncertainties, both known and unknown, that may cause actual results, levels of activity, performance, or achievements of our business or our industry to be materially different from those expressed or implied by any forward-looking statements.
These forward-looking statements involve risks and uncertainties that could cause actual results to differ materially from those projected, including without limitation, the following: risks related to the possibility that conditions to closing the transaction may not be satisfied, integration of the business, products, employees, and other aspects of Pivot3 into Quantum, the competitive pressures faced by our businesses; risks associated with executing our strategy and the strategy related to this acquisition; the distribution of our and Pivot3's products and the effective delivery of our services; the development and transition of new products and services and the enhancement of existing products and services to meet customer needs and respond to emerging technological trends; the impact of Covid-19 on our business and our ability to integrate the business of Pivot3; and other risks that are described in the section entitled "Risk Factors" in Quantum's filings with the Securities and Exchange Commission, including its Form 10-K filed with the Securities and Exchange Committee on May 26, 2021, a copy of which can be found at www.sec.gov. All forward-looking statements in this press release are made as of the date hereof, based on information available to us as of the date hereof, and subsequent facts or circumstances may contradict, obviate, undermine, or otherwise fail to support or substantiate such statements. We do not intend to update or alter our forward-looking statements, whether as a result of new information, future events, or otherwise, except as required by applicable law or regulation.